Returns Policy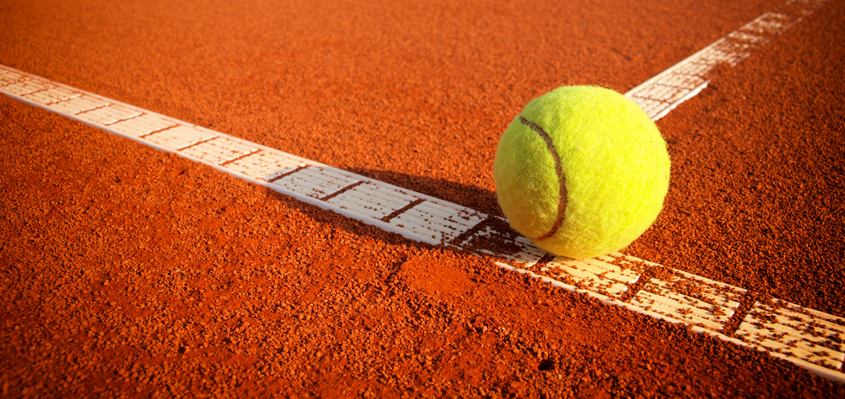 Returns Policy:
For a return to be considered the online purchase must meet the following criteria:
Returned within 30 days of receiving your purchase;

Unworn and unused with original tags still attached;

Tags attached to apparel

Grips and other items unopened

Plastic still on handles of grips and racquets unused

;

In a resellable condition, both the item and the packaging.

Fill out the Returns form - https://forms.gle/Xw1wyABWkFTQHWTp7
We can always exchange products, simply send the products back to us and we can send out the alternate size or product as soon as we receive them in-store. If there is a price differential between the product you originally ordered and the product you would like to exchange, we will be in touch as soon as we receive the products
Please Note: No refunds, credits, or replacements are offered if you have changed your mind about the ordered products, made an incorrect choice, or failed to verify and accurately provide information when placing an order.
Warranty Claims:
For all warranty claims, please refer to the information found at the below link and follow all instructions to return items to us
https://www.tennisdirect.com.au/warranty/
Damaged On Arrival (DOA):
Products damaged in transit must be reported to us within 24 hours of receipt of the product.
If you receive a product that you think is defective, you are to immediately contact our Customer Service Team who may provisionally determine whether the product is defective. You have 14 days from the date of delivery to report a defective product.
All Other Returns:
For a credit, refund, or exchange to be issued, all items must be returned to us in their original condition - undamaged, including the outer packaging.
Racquets:
All racquets must be in new condition, showing no signs of use (i.e. ball fuzz, plastic removed from the handle, scrapes on bumper guard, etc.)

Unfortunately, we are unable to refund the stringing part of orders
Shoes:
Shoes must be returned in the condition they were received.

Please use the box the shoes were shipped in to return shoes. Do not place any shipping labels or tape directly on the shoe box.

Please make ensure shoes have no fuzz/lint, human or pet hair, dirt, or any other foreign substances before returning them.
Apparel:
All apparel must be returned unwashed and unworn with original tags still attached.
Once the item is returned to us in-store and assessed, we will provide you with a credit, refund, or exchange in accordance with the information found on the returns form.
If the product is deemed by customer service/supplier NOT to be defective, we may, in our absolute discretion, refuse to replace the product or offer a refund.
Please keep in mind that we will be unable to process a return without the following form filled out - https://forms.gle/Xw1wyABWkFTQHWTp7
How to request a return for defective or DOA items
Please contact us via phone (1300 740 397) or via email (sales@tennisdirect.com.au) as soon as the problem arises stating your order number, the item(s) you are returning, pictures of the items as delivered, and details of the problem. Our Customer Sales Team will then direct you to fill out the returns form (https://forms.gle/Xw1wyABWkFTQHWTp7) and we will email you a return label for the product to be returned to Tennis Direct.
Once the item is received by us, and provided the returned item meets our DOA or defective items criteria, we will provide you with a credit to your account, a replacement product, or a full refund to your original method of payment. This will be done within 7 business days of receiving the item and advise you of the outcome.
Please contact us if you have any questions at sales@tennisdirect.com.au or via phone at 1300 740 397
Purchase a return label for only $9.60
Posting items back can be expensive. A return label can be purchased from Australia Post for only $9.60 via the link below.
https://return.auspost.com.au/TENNIS_DIRECT_AUSTRALIA
Return Shipping details will be emailed instantly to your nominated email.

Drop your return parcel anywhere in the Collect & Return network – that's over 20,000+ nationwide,
many of which are 24/7 or offer extended opening hours.

Access printer-less returns at Post Offices and retail partners by showing a barcode on your device

Returns are shipped via Standard Australia Post.

Please allow 5-7 days for returns to arrive back to Tennis Direct Australia.

Return labels can only be used within Australia.